Stop hair loss and start regrowing thinning hair.
Untangled Essentials Kit is for anyone experiencing hair loss, thinning or shedding. If the hair follicle is intact, there is hope.

Safe ingredients sourced for quality and results at a more affordable price point for ongoing treatment and maintenance.

Proven blend of vitamins, herbs, minerals, acids, and gold standard Marine Collagen. Proven to support hair repair and growth.
Provides essential micro-nutrients to activate hair growth. (2 Month Supply)

Regular price

Sale price

$65

Unit price

per

See details

Ultra stimulating to revive hair follicles and reduce loss and breakage. (1 Month Supply)

Regular price

Sale price

$45

Unit price

per

See details

Engineered to work in tandem for visibly fuller hair in 90 days. (2 Month Supply)

Regular price

$155

Sale price

$124

Unit price

per

See details
Proven ingredients
help women and men with
all types of hair loss.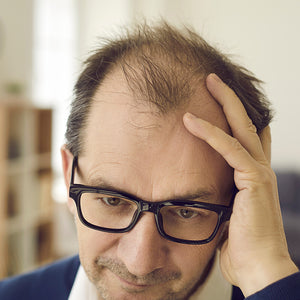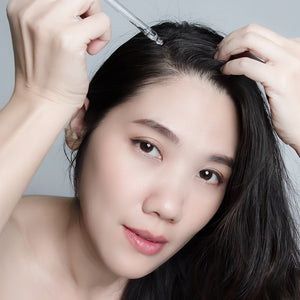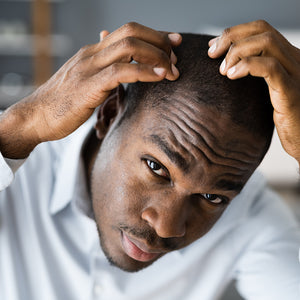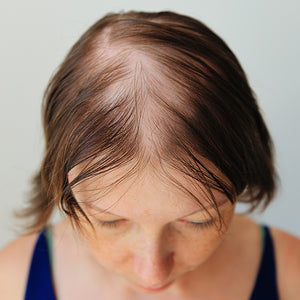 Aging and Hormones
Both men and women can develop hormonal imbalances, at any age, that can cause hair to thin or fall out.
Nutrient Deficiencies
Poor diet can impact hair structure, follicle development, immune cell functioning, and hair growth.
Family History
Androgenetic alopecia, or hereditary hair loss, is the most common type of hair loss disorder in both men and women.
Trauma and Stress
Extreme emotional stress or trauma can disrupt normal cycling of the hair follicle and can lead to hair loss.
Severe Hair Styling
Hairstyles that constantly pull on your hair or tight styles can cause damage to hair follicles.
Medical Conditions
An infection and illness can lead to hair loss or caused by an undiagnosed medical condition.
Patient with hair loss related to an autoimmune disease showing results after using UnTangled + Hair Serum for 90 days.

Patient with male pattern baldness showing results after using UnTangled + Hair Serum with OTC 5% Minoxidil foam for 90 days.
"Untangled worked amazingly for me. My wife started to notice that the hair onmy crown started to thin. I used both Untangled and the Hair Serum to help my hair.After about 3 weeks I noticed my hair was thicker and less on my pillow."
See how UnTangled stands out against other popular and more expensive supplements.

It's never too early to stop hair loss. Get visible results within 90 Days.

SHOP HAIR LOSS

Dermatologist + chemist formulated
Drug free, non-prescription
No shedding or side effects
Inside + outside holistic treatment
100% money back guarantee
Collapsible content
Can I regrow my hair where there has been significant hair loss?

As long as the follicle is intact, there is hope. The earlier we try to wake them back up the better.
What is DHT hormone?

DHT is dihydrotestosterone. This is the most potent form of testosterone in the body. It is very important in male sexual development, but is also responsible for the thinning that men (and women) experience. The enzyme responsible for this conversion (5-alpha-reductase) is expressed mainly in the male gonads and prostate, but is also present in the hair follicles.

Whether I start or stop UnTangled, will my hair shed?

This all depends on the cause of your hair loss, but generally no. Shedding is common in patients who stop using Minoxidil. UnTangled, however is designed to provide the building blocks for healthy hair growth. That being said, we encourage patients to continue so the benefits continue.

Are there any additives to the UnTangled hair supplement?

No, there's actually no room left in that capsule for fillers!
Can I use UnTangled with other supplements?

Yes actually we designed it so that it should be compatible with multivitamins and pretty much most other supplements. Too much Vitamin A can actually cause hair loss so that's part of why we stayed within USRDA recommendations for a lot of ingredients where we knew people could go to other sources, so they could mix it with their multivitamin etc. It was engineered for that.

What does Hair Serum do for your hair?

The Foundation Skincare Hair Serum focuses on stem cells and the hair root to stimulate hair growth. In addition, it nourishes the cuticles to avoid breakage.
Can I use Hair Serum every day?

For optimal results, use it twice a day. It is "ultra" stimulating, so start with 1-3 drops and build up to 15 over your entire scalp.
What are the benefits of using the UnTangled Essentials Kit?

Untangled supplement provides proven micronutrients that are the building blocks for hair growth. If your body is deficient, you are not going to make hair.

Hair Serum stimulates hair growth while nourishing the existing cuticle while preventing further hair loss.